Storytelling skills: using the power of narrative with young learners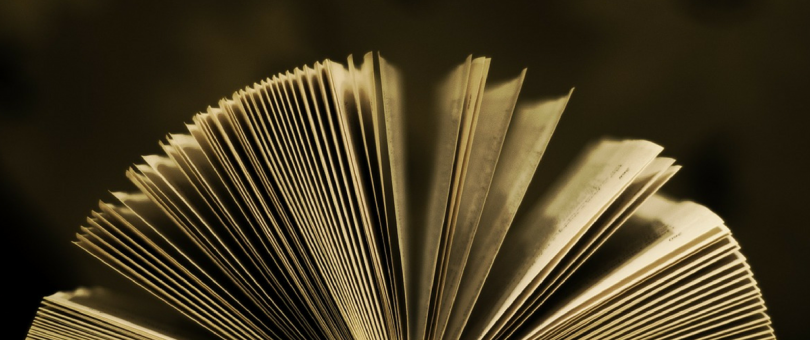 Can you remember what your favourite story was as a child? I remember from an early age being obsessed with Roald Dahl books. At home, I avidly read Matilda and identified with the main character as like her, I too was a keen reader at a young age. I also remember reading The Twits and The Witches in class with my primary school teacher and being completely mesmerised by the world of dark characters, interesting characters and brave characters that Dahl created. 
Many of us have those fond memories of childhood favourites, and I've found that the beauty of being a young learner teacher is that I often get to revisit those same stories at the same time as my learners are experiencing them for the first time.
There are many reasons why stories work so well in the language classroom for all ages of learner, from toddlers even up to adults.
1) Stories aid early acquisition of language chunks
A lot of stories aimed at very young learners contain sequences of repeated language. Think of the classic stories like Goldilocks and the Three Bears or The Three Little Pigs. We can all remember sequences such as "Little pig, little pig, let me come in!", "Not by the hair of my chinny chin chin!". When children listen to repeated sequences of language, they have an amazing ability to remember them and to be able to recite these language chunks by themselves, aiding vocabulary and structural development.
2) Stories can often be extremely phonologically rich
Rhyme and rhythm is a typical feature of many classic children's stories. Goodnight Moon by Margaret Wise Brown is full of rhyming couplets such as moon and room, kittens and mittens.
Presenting language in this way raises awareness of correct pronunciation of what might normally be quite tricky vowel sounds, and when children repeat these sounds they are practicing them. We're Going on a Bear Hunt by Michael Rosen contains lots of complex consonant clusters, in words such as Swishy Swashy, which might provide useful practice for learners whose L1 may not use a lot of consonant clusters.
3) Stories contextualise language effectively in an authentic way
Stories provide an instant context for language. Recently I read the story, The Tiger Who Came to Tea by Judith Kerr, with my 6 year old learners, which tells the story of a young girl who is surprised to find a giant tiger in her house which proceeds to eat all of the food in the kitchen. The children were captivated by the story, I think because it set a novel event (the appearance of a tiger) within the context of the home and family that they themselves could relate to. My target vocabulary over the course of the unit was related to food and the home, and I cannot imagine the lessons being so successful if I had decided to present the vocabulary via flashcards instead of using the story as the contextual base.
4) Stories motivate and settle learners
Stories are fun and interesting; in fact it is quite difficult to find a child who does not enjoy being read to. Stories can also settle learners as they start to relax while listening, which helps as a classroom management tool to control energy levels. If you make storytelling a regular part of your classroom routine, learners will come to anticipate that at the end of the lesson there will be a story time, and this is something that they can look forward to after completing other tasks.
5) Stories act as a natural springboard for other classroom activities
A story provides a set of natural themes which the teacher can be quite creative with in terms of linking them to additional themes and stories. The Jolly Postman by Janet and Alan Ahlberg tells the story of a postman who delivers letters to lots of well-known fairytale characters such as Cinderella and the giant from Jack and the Beanstalk. The myriad of possible activities that teachers can do post-story is enormous, for example writing different text types, such as birthday cards and post cards, delivering letters to each other, or even leading in to other stories, like Cinderella and Jack and the Beanstalk.
If you have already been using stories in your classroom, I am sure that you are already familiar with the benefits for both learners and teachers. In terms of really successful storytellers that make the storytelling experience memorable, there are certain characteristics that they tend to share:
They make sure that everyone is comfortable first. Children may get stressed or feel that it is unfair if they are pushed to the back and cannot see the pictures. Make sure that everyone is seated where they can see and that the environment is as comfortable as possible. Perhaps ask learners to take off their shoes or provide cushions.
They know how to use their voice. If you listen to any good storyteller, they vary the pitch and the tone of their voice to express surprise or the emotions of the main character. If you tell stories to your learners, don't be afraid to 'do the voices' of the old lady, the baby, the monster or any other character because for young children this helps them to believe in the story.
They do the actions. In many stories, there might be clear actions that go with the words. If you watch Michael Rosen doing the actions for We're Going on a Bear Hunt you will see how he uses his body to represent over and under and other aspects of the story. Before you read to your learners, consider which actions would be appropriate for your story and if in doubt, check YouTube to see if there is a video of anyone else telling it.
They make the experience interactive. Making the experience interactive may be as simple as asking the learners questions. These could be simple questions, such as, What's this? What colour is it? to more complex questions, where learners have to use their imaginations What do you think is going to happen next? What's on the next page? An additional way to make the experience interactive would be to assign actions or sounds to the students related to certain language items, so that when learners hear their given word, they have to perform a specific action or make the specific noise, for example, you could ask learners to bark every time they hear the word dog. Making the experience interactive helps to keep learners motivated and on track.
The best piece of advice when it comes to telling stories is to get out there and try it. The best storytellers get a lot of practice and are not afraid of looking silly. I'd also be interested in hearing if you have any other story telling tips for techniques that have worked in your own classes.
Eve Conway is our TYLEC and a CertTESOL trainer. She has worked in Spain, Vietnam and Mexico as both a teacher and TYLEC trainer as well as having worked on shorter projects in the UK, Italy, Azerbaijan and Peru. She worked for over 6 years for the British Council, where she discovered a love for working with children, particularly Early Years learners.  Eve holds a bachelor's degree in English language as well as an MA in Applied Linguistics and a Trinity DipTESOL. Having always loved languages, she is a fluent Spanish speaker and is keen to learn more languages.  Eve is a keen conference speaker and occasional writer for ELT magazines and publications.