World book day: 5 great books and activities to try with young learners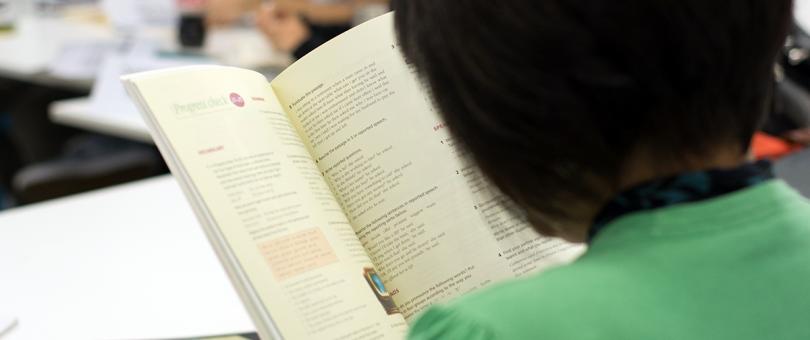 World Book Day (April 23rd) is a wonderful celebration of reading and books. In places such as the UK, books are given out to those who don't regularly read, gifted through organisations such as prisons, libraries, colleges, hospitals, care homes and homeless shelters. It is not only a celebration which enhances reading abilities, but also an opportunity for great ESL lessons and school activities that will raise awareness of book charities around the world.
For school activities, sponsored readathons are tried and tested ways to raise money for charities. Students have to find sponsors who will give them a certain amount of money per book read, and the students read as many books as they can in a week. This works well for the whole school, starting with P1s (or learners who are just beginning to read autonomously).
Students can also get involved in other ways, such as donating used books to a school jumble sale or their school library, or mentoring other students in a reading program (such as P6s helping with P1s) or setting a book club for different year groups.
Here we will look at 5 books and corresponding activities that we love.
Wilbur is different from the other Naked Mole Rats in his colony, because he wears clothes (and he likes it!). But what will happen when Grandpah, the oldest, wisest, and most naked Naked Mole Rat ever discovers Wilbur's secret? Funnyman and three-time Caldecott Honoree Mo Willems exposes the naked truth about being yourself and wearing it well. This is a great book with a powerful message, teaching learners (age 4 and up) about courage, individuality and standing up to bullies. As well as teaching learners about mole rats, the book lends itself well to activities which discuss fashion, societal rules, individuality and bullying. One activity that extends language is to have students interview each other as various characters from the book, before writing newspaper or magazine articles or opinion pieces on themes. Younger learners can do a memory matching exercise, finding and pairing cards with different clothes items on (the more "interesting", the better! Spangly unitards, anyone?)
For more Naked Mole Rat activities click here.
There once was a boy and one day a penguin arrives on his doorstep. The boy decides the penguin must be lost and tries to return him. But no one seems to be missing a penguin. So the boy decides to take the penguin home himself, and they set out in his row boat on a journey to the South Pole. But when they get there, the boy discovers that maybe home wasn't what the penguin was looking for after all. This sweet story about an unlikely friendship is suitable for ages 5-11. Show learners the trailer or book cover and elicit what they think the story is about. Pre-teach any vocabulary and read the story to them. Learners can compare the book to the film. Drawing a comic strip or writing about how the penguin arrived at the boy's door is another fun activity. Using alternate characters (a girl instead of a boy, or a giraffe instead of a penguin), learners can extend their story-writing skills. Learners can research about penguins and write a 'Guide to' or, if technologically inclined, an illustrated, informative infographic or poster.
Like Lost and Found, The Lost Thing has a similar plot of a boy finding a lost creature. Shaun likes collecting bottle tops for his collection. One day he discovers a strange lost creature. He tries to find its owner but ends finding something far more interesting altogether. After reading the story, learners can create their own lost thing, drawing it and then describing it to their partner in a paired picture dictation. Stronger learners can describe the world of the Lost Things and write a story about an adventure there. The Lost Thing was also made into a 15-minute, animated short, narrated by Tim Minchin, which can be shown to learners and done as a listening lesson.
An inspirational story about a penguin who is determined to fly. Although little Penguin has the soul of an eagle, his body wasn't built to soar. But Penguin has an irrepressible spirit, and he adamantly follows his dreams to flip, flap, fly! Even if he needs a little help with the technical parts, this penguin is ready to live on the wind. Once the story has been read, learners can think of alternative ways to help Penguin fly. Get students to draw draw or make an invention .
Chris loves rockets and planets and pretending he's a brave astronaut, exploring the universe. Only one problem--at night, Chris doesn't feel so brave. He's afraid of the dark. But when he watches the groundbreaking moon landing on TV, he realizes that space is the darkest dark there is--and the dark is beautiful and exciting, especially when you have big dreams to keep you company. Written by NASA astronaut Chris Hadfield, this book is delightful and inspiring, looking at the fears that children have of the dark, as well as the beauty to be found in the night sky. This book would be a great introduction to themes and topics on astronomy, space, space travel, conquering fears, and living your dreams. Show the book trailer (with song written by Hadfield) to set context, and ask your students what kinds of things they are afraid of, as a starting point to the book. Great activities that work well would be roleplaying the story, interviewing the characters
USEFUL LINKS
World Book Day resources
Bring Me A Book
Readathon 
Book Aid
Sharon is Director of Studies for English for Asia and a teacher trainer on the Trinity CertTESOL course. She has over 14 years of teaching and teacher training experience in TESOL. Sharon specializes in teaching young learners and creating material for teachers and students, as well as running professional development workshops for local teachers of young learners in Hong Kong and Macau. Her qualifications include a BA, Trinity CertTESOL, Cambridge Post-Graduate DELTA, and MA TESOL.