Five Useful Online Resources for New Teachers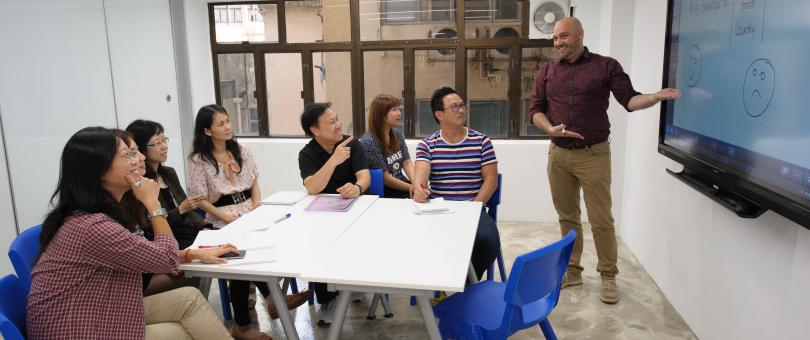 The internet is full of amazing sites and tools for English teachers, but it can be overwhelming having to sift through so many sites, especially if you've graduated from a CertTESOL course very recently recently.  Whether you're looking for resources from the BBC, grammar games, improving speaking or vocabulary, or ideas for working with younger learners or adults - I've included a few of my go-to sites that I regularly use for classes.
1. ELT Pics – A great site full of interesting pictures to help teachers set context, pre-teach vocabulary, use in discussions or handouts. The site links to a Flickr page with stimulating visuals, as well as a blog with interesting lesson plans and tasks. The site is primarily curated by a group of ELT teachers who are intent on building a cooperative and resourceful community. Great for new teachers making use of social media to network and share ideas and tips. 
2. Film English – A wonderful short clips and animations designed with thoughtful lessons, using an integrated skills approach. A goldmine for those looking to appeal to visual and auditory learners, with an emphasis on communicative tasks.
3. Breaking News English – A one-stop shop for recent news materials, including plans, worksheets, listening MP3 files, online materials and communicative tasks. Handily segmented into different learner levels to make it easier for teachers to locate material. Lessons are updated weekly so ideal for learners and teachers who may be accessing news materials regularly.
4.  EFL Magazine Resources – Another useful site for grammar, speaking and vocabulary lesson plans, with ready-made materials for different levels. Handy in a pinch!
5. The British Council's Teaching English – Lots of tried and tested tips and techniques, as well as lesson plan materials (complete with audio link) here. The site is not the most comprehensive, a little like disappearing down Alice's rabbit hole into a wonderland of EFL resources. There are lots of lesson plans (divided by learner level), as well as good articles on pedagogy and free e-books for teachers.
So, do you have any go-to favourite online resources to share?