6 chocolateless activities to try with your English classes this year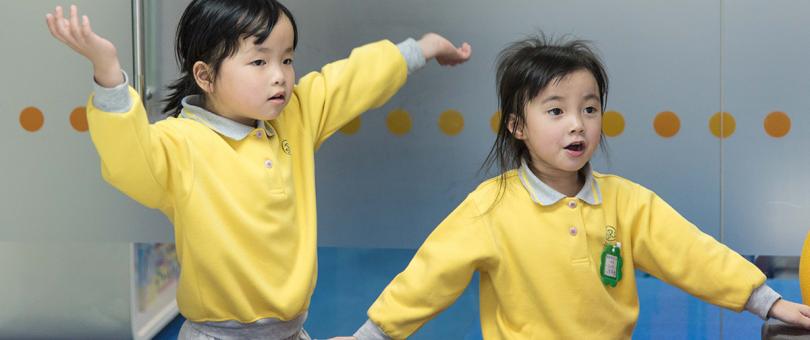 Easter is a festival celebrating the resurrection of Jesus from the dead, which is celebrated all over the world by Christians. Easter is also closely linked to the Jewish Passover. Church services, decorating of Easter eggs (symbolizing Jesus' empty tomb), egg hunts and chocolate eggs are just a few of the customs that are observed, but did you know that the Christian festival of Easter springs from much darker, pagan roots?
The word 'Easter' comes from the Old English word "Eostre", an ancient fertility goddess, according to the 7th century monk, Bede.  Easter is synonymous with spring, and is a great topic for introducing new vocabulary (this site makes a good start for elementary learners).
In this post, we will look at some fun Easter and spring activities to try with your learners.
Eggy Faces
This is a great alternative to a conventional listening dictation. Not only does it recycle language related to faces and description, but also imperative verbs for instructions. Depending on the age of your learners, use paper egg templates or give real eggs to use (don't use acrylic paints if using hardboiled eggs or hollow out the eggs, with a small puncture at each end and blow out the inside of the egg, then wash).  Review vocab for faces, feelings and facial features (eyebrows, cheeks, bushy eyebrows, etc), adjectives of description (long, blonde, curl) before giving instructions for learners to draw features on the egg e.g. "Draw some fat cheeks, put on two bushy eyebrows", "This egg looks angry", etc.
Egg Hunts
Help your students retain vocabulary with this fun and kinaesthetic activity. Hide some Easter-related vocabulary in plastic eggs around the classroom. Get students looking for and collecting eggs. When they find 3 (reading, remembering the word, and putting the egg back), have them write a story using those egg words. Alternatively, they can work with a partner and have a conversation where they have to slip their words in without their partner realizing. Their partner gets a point for each correct guess. An alternative activity helps learners to practice their speaking skills. Hide chocolate eggs around the room with students' names on.  Students must sit on the floor or at their desk and ask questions (practicing prepositions of place) e.g. Is it under the table? Is it behind the picture?) The teacher can say only "Yes" or "No" or use "Warmer" / "Cooler" to direct their students. Try to make sure all students stay sitting down and don't go looking for the eggs without asking a question!
Easter Quiz
Looking for a quick warmer or finisher? Start or finish your class with an Easter quiz, like this one  to test them on their knowledge of Easter.  Students can play in teams to win points.
Easter Jokes
What happens if you pour hot water on a rabbit? You get a hot cross bunny.  Jokes are a great way to practice English. Get learners reading and delivering jokes to each other. If they are a strong class, they could try their hand at making their own jokes.  Puns on eggs are a good start: What does an Easter egg taste like? Eggscellent!
Easter Rhymes
Rhymes are a fun way to practise pronunciation. Simple poems and rhymes like these have some good vowel sounds and consonant clusters that students often struggle with.  You can practise these with your students, using TPR (Total Physical Response) with body / arm / leg movements and actions to accompany the rhyme. This will engage learners and help them remember. 
Spring Fun
If it's a lovely day, make the most of it and get your students out into fresh air for your lesson. Play games like Simon Says (or Easter Bunny Says!), Theme Tag and Grandmother's Footsteps (also known as Red Light, Green Light). Spring time is lovely for scavenger hunts. Arm students with a list of spring vocabulary to find (stick, leaf, grass, etc) or tell them to look out for the first signs of spring, such as butterflies, flower blossoms and birds. They can collect pictures of them on their phones, or use a template to tick off items on a list. If they are collecting specimens, make sure the items are not live (such as butterflies or bugs) unless they will be released afterwards. Have students research their items in encyclopedias or books, comparing the different seasons or life cycles of the specimens. Leaves, flowers and sticks can be made into picture collages.  Research could be written up in mini 'nature' books or posters to display.
Happy Easter from all of us at English for Asia!!
Sharon is Director of Studies for English for Asia and a teacher trainer on the Trinity CertTESOL course. She has over 14 years of teaching and teacher training experience in TESOL. Sharon specializes in teaching young learners and creating material for teachers and students, as well as running professional development workshops for local teachers of young learners in Hong Kong and Macau. Her qualifications include a BA, Trinity CertTESOL, Cambridge Post-Graduate DELTA, and MA TESOL.