Those who can, teach. Those who can't, sprout meaningless idioms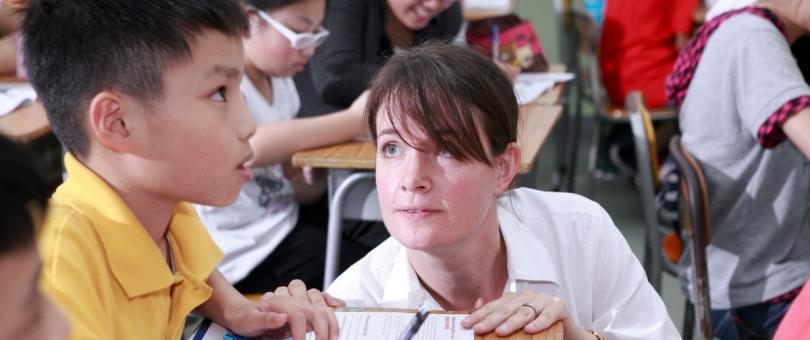 Perhaps you've said it yourself, perhaps you've had it said to you.
For me it was my introduction to the idea of becoming a teacher - a family friend who benevolently suggested I try teaching English said, with a smile on his face…those who can do, those who can't, teach. 
Note to self, never try to encourage someone to become a teacher by referencing this inane saying:
They say teachers make more than 1,500 decisions in a day: that's an average of 425 decisions per 60 minute lesson you teach at a typical school, or just over 7 decisions a minute, not taking into account the time you spend asleep. These don't sound like figures that represent people who can't, whatever that means. You might even look at current trends in the discourse of disabilities these days to consider that even the word "disability" is no longer seen as a fair way to talk about people living with physical and mental challenges. It does make you wonder why you'd consider someone making 1,500 decisions a day, might be considered someone who can't, but perhaps that's a post for another day.
Something I wish I knew when I started teaching
I often wish I could turn back the clock and watch the face of the friend of mine who made that inane comment as he watched this video. I've since learned first hand the fallacy of this idiom - I've felt the pressures of making multiple decisions about the students sitting in front of me while simultaneously making decisions about the task that we're about to start, while also trying to think about how this should link to the reading task tomorrow, and reminding myself not to forget to take the rubbish bins out when I get home.
I've experienced first hand, the sentiments behind thank you cards written on notebooks purchased by students who don't have enough money to bring their own lunch to school because I represented their best chance at getting a job in a big city, away from the local cash crop sugarcane factory.
I've observed first hand the 3-year journey from an IELTS band 5 to an IELTS band 6.5, and the humiliation and burden presented by not getting the score you need, being forced to return to your country and start the student application all over again.
I've experienced first hand, the muscle tension you can only experience as a teacher listening to your friends make comments about how teachers get paid too much, and how most people don't choose to be teachers.
Perhaps the only meaningful response to this is, "really? What is it, exactly, that teachers can't do?"
It's true what they say about teachers… teachers make a difference.
James Pengelley contributes to the TESOL team as a CertTESOL/DipTESOL trainer as well as one of EFA's digital content managers.  He holds a Cambridge DELTA, Trinity TYLEC and is currently completing a postgraduate diploma in teaching (secondary).  He contributes to English language teaching publications, including the English Australia Journal, The British Council and the International House Journal of Education and Development.